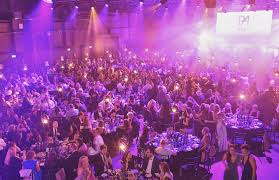 Manchester is a second business city in the United Kingdom with a rich cultural & industrial heritage. The Castlefield conservation area's 18th-century canal system recalls the city's days as a textile powerhouse, and visitors can trace this history at the interactive Museum of Science & Industry.
From arts and exhibitions to comedy and entertainment, there are always a fantastic number of events in Greater Manchester.
Travellers must keep in touch with the updated list of upcoming events in Manchester scheduled to take place in the near future if they plan visiting Manchester anytime soon.
Following is the list of events in Manchester (April 2018).
| | | |
| --- | --- | --- |
| DATE & TIME | CATEGORY /NAME | EVENTS /ADDRESS |
| Tuesday 10 April 2018 | Bastille Reorchestrated | O2 Apollo Manchester |
| Wednesday11 April 2018 | Roy Orbison: In Dreams – The Hologram UK | O2 Apollo Manchester |
| Thursday12 April 2018 | Gregory Porter | O2 Apollo Manchester |
| Friday13 April 2018 | Bryan Ferry (VIP Up Close & Personal Package) | O2 Apollo Manchester |
| Friday13 April 2018 | Bryan Ferry | Juanita Stein O2 Apollo Manchester |
| Saturday 14 April 2018 | Dua Lipa | Vic Mensa, Col3trane O2 Apollo Manchester |
| Sunday 15 April 2018 | Vic Mensa, Col3trane | O2 Apollo Manchester |
|         Saturday 21 April 2018 | The Streets | O2 Apollo Manchester, |
| Thursday 26 April 2018 | Plan B | O2 Apollo Manchester |
| Friday 27 April 2018 | Joe Satriani, John Petrucci & Uli Jon Roth | O2 Apollo Manchester |
| Saturday April 7 2018 | HILDENE YOUTH CORPS: REGISTRATION OPEN! | Manchester Arena, Manchester, UK |
| Sat 07 April  2018 | Courteeners | Manchester Arena, Manchester |
| Sun 08 Apr 2018 | Lil Uzi Vert | Manchester Academy, Manchester |
| Sun 08 Apr 2018 | Aston Merrygold | Manchester Academy 2, Manchester |
| Mon 09 Apr 2018 | Harry Styles | Manchester Arena, Manchester |
| Mon 09 Apr 2018 | The Vaccines | Manchester Academy, Manchester |
| Tue 10 Apr 2018 | Bastille Reorchestrated | O2 Apollo, Manchester |
| Wed 11 Apr 2018 | Isaac Gracie | Gorilla, Manchester |
| Thu 12 Apr 2018 | Nerina Pallot | Gorilla, Manchester |
| Fri 13 Apr 2018 | SHAME | Gorilla, Manchester |
| Fri 13 Apr 2018 | Bryan Ferry | O2 Apollo, Manchester |
| Fri 13 Apr 2018 | Frank Turner & The Sleeping Souls | Manchester Academy, Manchester |
| Fri 13 Apr 2018 | The Wonder Years | Manchester Academy 2, Manchester |
| Sat 14 Apr  2018 | The Orielles | Gorilla, Manchester |
| Sun 15 Apr 2018 | Aquilo | Gorilla, Manchester |
| Mon 16 Apr 2018 | Lauv | The Deaf Institute, Manchester |
| Tue 17 Apr 2018 | Hinds | Gorilla, Manchester |
| Wed 18 Apr 2018 | Nashville | Manchester Arena, Manchester |
| Thu 19 Apr 2018 | Barenaked Ladies | O2 Ritz, Manchester |
| Thu 19 Apr 2018 | Nada Surf | Gorilla, Manchester |
| Sat 21 Apr 2018 | The Streets | O2 Apollo, Manchester |
| Sun 22 Apr 2018 | Mabel | Band On The Wall, Manchester |
| Sun 22 Apr 2018 | Keir | The Castle Hotel, Manchester |
| Mon 23 Apr  2018 | Will Heard | Gorilla, Manchester |
| Tue 24 Apr  2018 | Gengahr | Gorilla, Manchester |
| Tue 24 Apr 2018 | Joan As PoliceWoman | The Stoller Hall, Manchester |
| Wed 25 Apr 2018 | Tax The Heat | Night People, Manchester |
| Wed 25 Apr 2018 | Fling | The Castle Hotel, Manchester |
| Thu 26 Apr 2018 | Plan B | O2 Apollo, Manchester |
| Fri 27 Apr 2018 | Rejjie Snow | Manchester Academy 2, Manchester |
| Fri 27 Apr 2018 | The Academic | The Deaf Institute, Manchester |
| Sat 28 Apr 2018 | Manic Street Preachers | Manchester Arena, Manchester |
| Sat 28 Apr 2018 | Icarus | Gorilla, Manchester |
| Sun 29 Apr 2018 | Freya Ridings | The Deaf Institute, Manchester |
| Mon 30 Apr 2018 | Yo La Tengo | Manchester Academy 2, Manchester |
For further information please feel free to get in touch with us on + 08432892949 or for Aparthotels, Hotels in Media City Salford please visit our site.  www.quayapartments.co.uk