Budget Hotels Newport: Cheap Hotels Newport City Centre
Are you looking for a budget-friendly hotel accommodation option in the heart of Newport City Centre? Look no further than Quays Apartments Budget Hotels. Our hotels offer unbeatable comfort and value, ensuring that your stay in Newport is both enjoyable and affordable. With our convenient location, top-notch amenities, and exceptional service, we strive to be your go-to choose when it comes to budget hotels in Newport.
Budget Hotels Newport | Our Services
Value for Money: Affordable Accommodation without Compromising Quality
At Quays Apartments Budget Hotels, we believe that quality accommodation doesn't have to come with a hefty price tag.
We always keep our prices in your budget yet offer all necessary facilities so that you enjoy a comfortable and pleasant stay. From modern rooms to well-maintained facilities, we ensure that you get the best value for your money.
Central Location: Explore Newport with Ease
Located in the heart of Newport City Centre, our budget hotels are perfectly situated for both business and leisure travellers. Whether you're visiting Newport for work or planning to explore the city's vibrant attractions, our central location provides easy access to everything you need. From shopping districts and entertainment venues to popular landmarks and transportation networks, all are within reach, making your stay with us even more convenient.
Unparalleled Comfort: Relax and Rejuvenate in Style
We understand the importance of a good night's sleep and a comfortable environment during your stay. Our rooms are designed with your comfort in mind, featuring comfortable beds, en-suite bathrooms, and all the essential amenities you need for a hassle-free experience.
Reasons to Choose Quays Apartments Budget Hotels
Affordable Rates: Enjoy a cost-effective stay without compromising on quality.
Prime Location: Explore Newport City Centre with ease, thanks to our central location. The Quay budget hotel is located at Clarenceplace Newport NP19 7AA offer you various benefits
Comfort and Cosiness: Indulge in a cosy and relaxing ambiance during your stay.
Excellent Service: Our friendly and attentive staff are always ready to assist you.
Best Deals: Book now to grab the best deals and secure your spot at Quays Apartments Budget Hotels.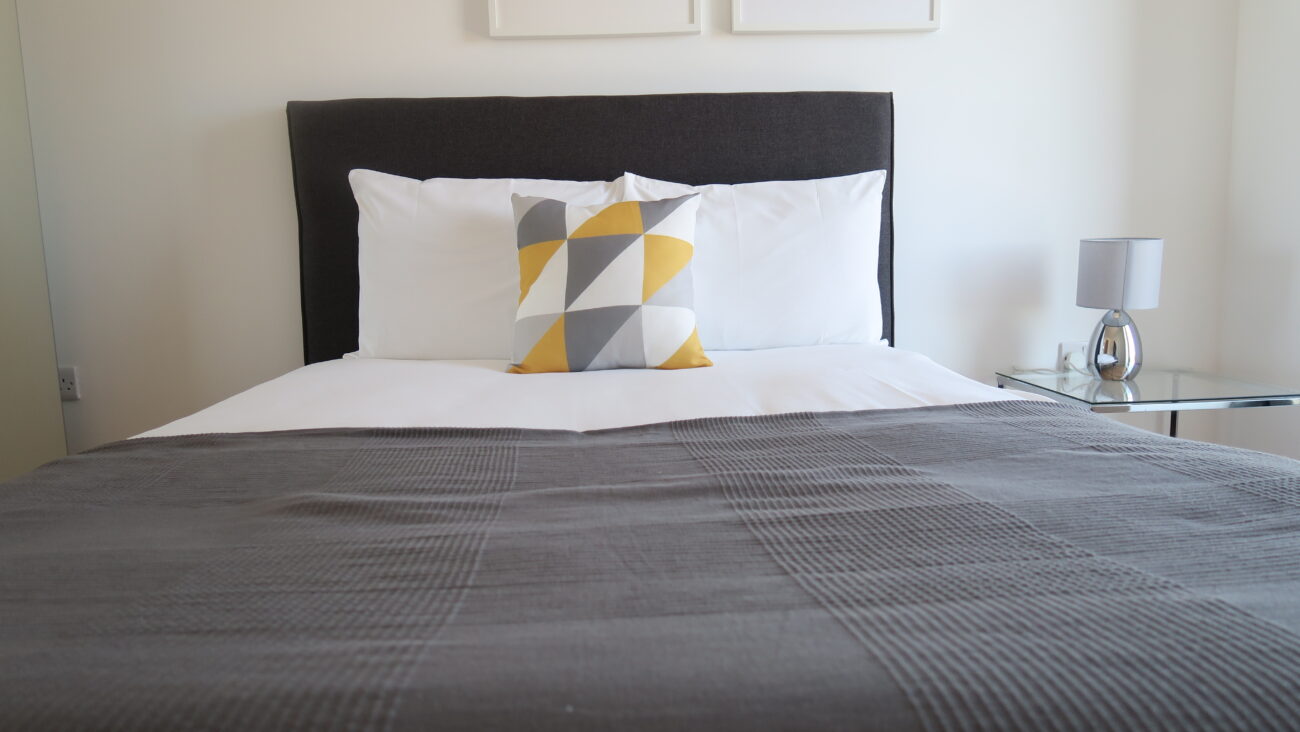 The Riverfront Theatre and Arts Centre
Riverfront Theatre & Arts Centre offers you a pretty amazing art collection. The theatre hosts around 180 professional performances, more than 500 workshops and around 200 film screenings. On your day off from work, you can pretty much spend your entire day here and then enjoy a late-night dinner at any of the open restaurants at the riverfront.
The Escape Rooms
Are you in the mood to spend some fun time with your new colleagues? We have a great idea: bring your friends over to The Escape Room and lock yourself up just to find your way out in 60 minutes. This is an amazing game that builds team rapport when you try to complete puzzles, decipher clues and find the hidden keys.
The Carpenters
This pub is said to be the best pub in Newport. If you want to enjoy some local drinks with your buddies, then head over here. The atmosphere is quite warm and the service is very friendly. They are known for their ambience and drinks, which is a combination that you will need after working all day on the projects.
Ideal Location
The Quay budget Aparthotels Newport is ideally located to provide you ease in commute. Moreover, with Quay Aparthotels you have access to great shopping opportunities, best restaurants and amazing city attractions.
For more information contact us on: 0163 338 6619. If you would like to book please visit: https://www.quayapartments.co.uk/