Hotels near International Convention Centre (ICC) NEWPORT, Wales
Book your hotel stay near the International Convention Centre (ICC) in Newport. Experience luxury, convenience, and exceptional service at our Quays Apartments Hotels. Situating you just moments away from this renowned ICC venue. Discover the perfect blend of comfort and style, ensuring an unforgettable stay for both business and leisure travellers.
Quays Apartments Hotels near ICC for Comfortable Stays
Indulge in a relaxing retreat within our hotels near International Convention Centre ICC Newport. Each of our carefully chosen establishments offers tastefully designed rooms and suites, adorned with modern amenities to cater to your every need. Experience the utmost comfort, enjoy a restful night's sleep, and wake up feeling rejuvenated for whatever your day holds.
Prime Location, Easy Accessibility
Situated in close proximity to the International Convention Centre ICC Newport, our hotels offer unparalleled convenience to attendees and visitors. Whether you're attending a conference, exhibition, or special event, staying at our hotels eliminates any transportation hassle and allows you to make the most of your time.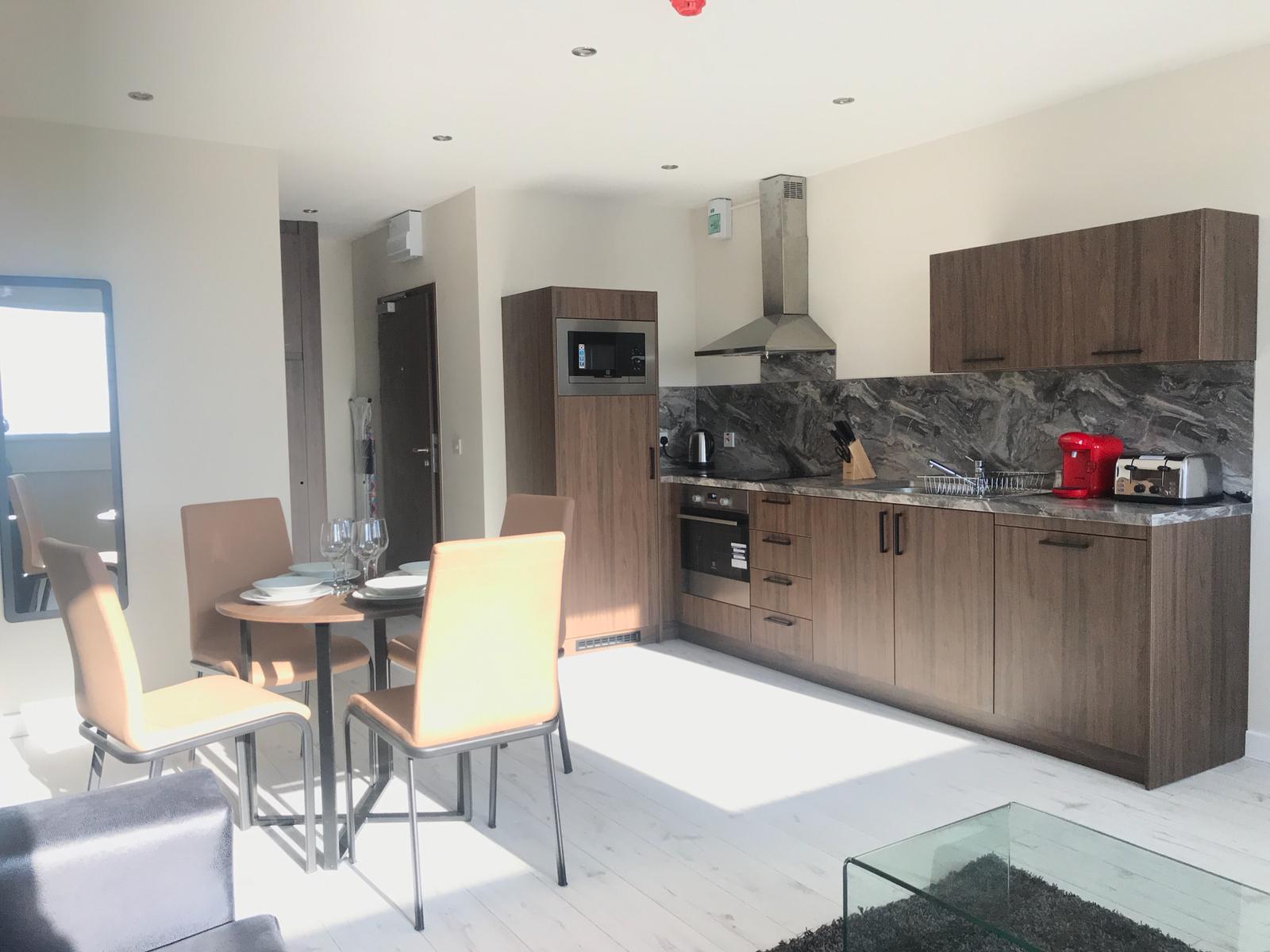 Benefits of Living at a Quays Aparthotels
One of the best things about Quays Aparthotels is that you are waited on hand and foot by the staff. Quays Apartment hotels pride themselves on offering the best customer service so that a person's stay is as comfortable as possible. From room service to self-catering and few minutes' walk to big restaurant, hence we offer everything. The luxurious services offered by us are unmatched by any other hotel, which is what puts us at the top.
On the other hand, many other apartment hotels fall short on all these. Following are a few more benefits of living at Quays Aparthotels near ICC Newport:
Quays Aparthotels have self-catering
Other hotels might not be so close to the city centre and the tourist sights (all the good locations are picked out fast)
The pricing for most hotels is higher than Quays Aparthotels
Hotels Near ICC Newport: Riverfront Theatre and Arts Centre
Masterpieces are to be created in solitude, so that the world can appreciate them. That is what this art centre offers. From film screenings to workshops and professional performances of every kind, this centre offers you the best of all worlds. The visual art gallery is a must-see and you can check out the dance studio to see the fluids of movements of dancers as they perform gravity defying jumps and moves.
Newport Museum and Art Gallery in Newport


Come and find out the rich history of Newport at this museum which is located near Quays Aparthotels. Since 1888, this museum has been collecting pieces of art that portray this colorful city in the past. With 4 departments that include archaeology, social history, natural history and art, you will find wonderful objects and displays showing how people in this city lived 200 years ago.
You can't miss this beautiful site with its striking steel structure and slate. Called "The Armadillo" because of the copper color, the center hosts a number of performances and concerts in the theatre. There are also restaurants and cafes on site. So, enjoy a show in this vibrant atmosphere and end your day with a lovely dinner before heading to your Quays Aparthotels.
Cardiff International White Water Newport


Love sports activities? Then make your way to rural Wales for a fun and daring adventure. This place is located near two famous urban landmarks in Wales. So, grab your family or friends and crash through rapid waves while water rafting or canoeing.
Fourteen Locks In Newport


Showing you the engineering wonder that marks Industrial Revolution, this place takes you on a trip in the canal, where people are even a chance to operate the locks. Then there's the wildlife corridor that gives you an amazing view of many bird species, as well as reptiles and amphibians.
There are many other wonderful sights in Newport such as the Wetlands Reserve, The Escape Rooms, The Neon, Newport Cathedral, etc., all of which are located within near distance of Quays Aparthotels and ICC Newport. The above five only cover the basics and most visited places in Newport and Cardiff. They are the ones people flock to, to see the wonders that this city has to offer. For further information please call us on: 01633386619 or email us: Newport@quayapartments.co.uk