Aparthotels Newport: The Perfect Blend of Home and Hotel
When you're traveling, whether for business or leisure, finding the right accommodation can greatly enhance your overall experience. In Newport, Wales, a growing trend in the hospitality industry has been gaining popularity – aparthotels. These unique establishments offer travelers the best of both worlds, combining the comforts of home with the conveniences of a hotel.
Home Away from Home: One of the most appealing aspects of aparthotels in Newport is their ability to provide a true "home away from home" experience. Each unit typically includes a fully equipped kitchen, allowing you to prepare your meals just the way you like them. This not only saves you money but also adds a touch of familiarity to your stay. Whether you're craving a quick breakfast or a late-night snack, you have the flexibility to dine in your own space.
Space and Comfort: Aparthotel units are designed with spaciousness in mind. Unlike traditional hotel rooms, you'll find separate living and sleeping areas, making it feel more like a private apartment than a cramped hotel room. This added space is especially beneficial for families or those traveling with a group, as it allows for greater comfort and privacy during your stay.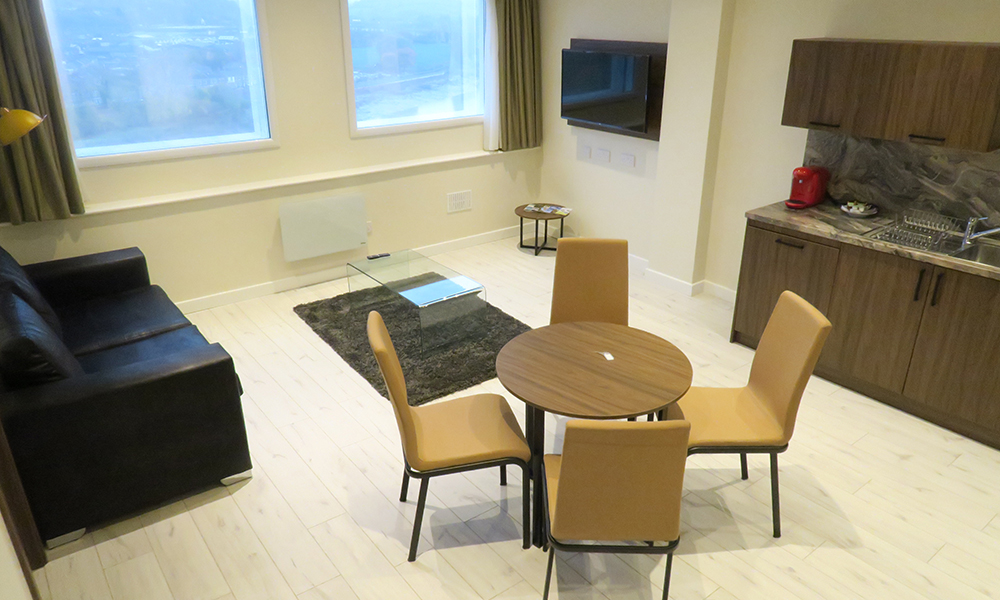 Convenient Amenities: Aparthotels in Newport offer a range of amenities to make your stay as comfortable as possible. You can expect features such as free Wi-Fi, flat-screen TVs, in-suite laundry facilities, and dedicated workspaces. Some aparthotels even provide fitness centers and on-site dining options, giving you the convenience of a hotel while maintaining the autonomy of an apartment.
Flexibility and Long-Term Stays: Whether you're in Newport for a few nights or an extended period, aparthotels are an excellent choice. They cater to both short-term and long-term stays, providing the flexibility you need. For business travelers, this means a comfortable place to work and unwind after a day of meetings. For vacationers, it's an opportunity to truly immerse yourself in the local culture and lifestyle.
Prime Locations: Many aparthotels in Newport are strategically located in the heart of the city or within easy reach of major attractions. This allows you to explore the city's vibrant culture, historic sites, and scenic beauty with ease. Whether you're here for business meetings, sightseeing, or a bit of both, you'll find that aparthotels offer convenient access to it all.
In conclusion, aparthotels in Newport offer a refreshing alternative to traditional accommodations, combining the comfort and convenience of home with the amenities and services of a hotel. Whether you're here for a short stay or an extended visit, these establishments provide a welcoming space where you can truly make the most of your time in this charming Welsh city. So, consider an aparthotel for your next trip to Newport, and experience a new level of comfort and flexibility in your travels.