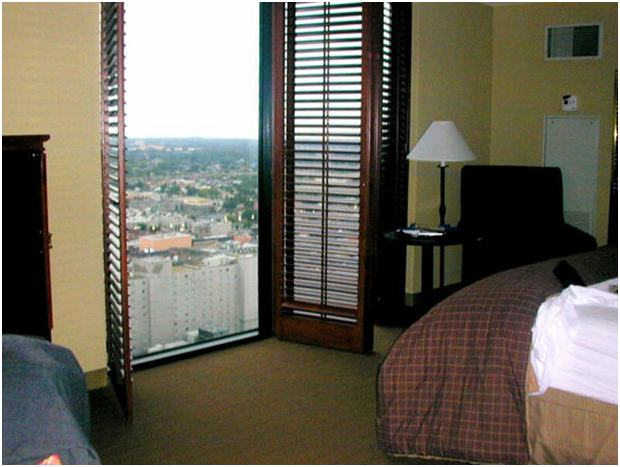 What Are Serviced Apartments? How Are They Different from Traditional Hotels?
The definition of 'servitude' is changing rapidly in the modern times. Serviced Apartments are the new positive twist when it comes to homes for your vacations. Though star hotels have set benchmarks for hospitality, still service apartments have picked up the leaf from the place the hotels left it. Each of these apartments has a personal and unique touch to them. These are like "apartment hotels;" you can hire them, but instead of a room, you are hiring a fully-functional house. You can even cook and go for a laundry in a service apartment!These are available for a variety of budgets and choices; and these are usually cheaper and better than the hotels. However, to get the unique feeling of staying in a serviced apartment, you must visit Manchester, where this culture is hugely prevalent. Serviced apartments in Manchester are setting very high standards in terms of hospitality, and managing to give the tourists a feel of the local culture as well.
How Did the Concept of Serviced Apartments Come into Existence?
One particular reason for the boom of serviced apartments in Manchester and other parts of the world has been the residential real estate recession in UK. Things went down when promoters and realtors were planning to sell exotic properties; and after the economy settled, the potential buyers were not in a situation to buy these properties. Thus, these properties got converted into serviced apartments.
Summer in Manchester
Manchester is famous for its summers. The city bustles with energy during the summer season with numerous summer festivals like "The Quays Summer Festival" and "Manchester International Festival" being held at this time. You can always enjoy the fabulous beer of Manchester, and enjoy the "Jazz Festival" to lift your mood. It is also an ideal time for sport lovers to visit Manchester. If you are planning for a vacation, Manchester is the destination you should go for; no second thoughts about that! Many tourists today prefer serviced apartments rather than hotels; as they are much better than hotels in any vacationing scenario.
Why Serviced Apartments?
The best thing about a serviced apartment is that it allows the customers to use the services as per their choice, whereas other hotels include them as a part of their package. Moreover, there are a lot of basic amenities attached to a serviced apartment. Things like microwave ovens, libraries, internet connection, and facility to make international calls; all of these are available in a serviced apartment. You can find a spa right beside the main property of the apartment and gyms as well. Moreover, some of these apartments provide catering services as well! You also have the option to cook the food yourself. These facilities definitely triumph over the amenities available in luxury apartments; in terms of the price and facilities. Beyond any doubt, a serviced apartment is certainly the most flexible choice available for your summer vacation.
Hotels bring in a certain standard to services. They adhere to strict guidelines and follow the rules to create a culture of hygiene and hospitality, without discriminating against anyone. However, this makes the whole process very monotonous. When you are out enjoying your vacation, you like to have your own freedom to do things, even when you are in your hotel room. This is where serviced apartments come to your rescue. Apart from choosing services as per your requirement and saving money, you can enjoy your stay as though it is your own house. Get over with the sophistication andopen windows for fun and freedom! Serviced apartments provide you this convenience. You have the choice to either eat the most expensive food in the city by going out; or you can cook food as per your choice in the comfort of your apartment. You are not confined to the menu provided by the restaurant in the hotel; you eat as your mood likes, enjoying the whole trip in the process.
Another fabulous thing about serviced apartments is that they don't have a limit on how many guests you can bring along with you, until the capacity is full; whereas, hotels charge extra in such a scenario. A two bedroom serviced apartment can easily fit in two couples; which is very economic. Moreover, if you want to throw a party in a hotel, you will have to book the banquet hall or hire the conference room, adding to your expenses further. That's not the case with a serviced apartment. There is a lot of space available to accommodate a small crowd, and you can easily hold your party with your close friends while vacationing, without having to worry about the party area. The party is right inside your house!
So the next time you plan for a vacation to Manchester, spend less and live big! Enjoy your vacations!